Date/Time
Friday, February 14, 2020
1:30 PM - 4:00 PM

Location
St. Matthews Maryland Community Ministry
Drop in for coffee and a sandwich, (juice for the children) and for conversation and friendly support.
The drop in is open 4 days a week, Monday, Tuesday, Thursday and Friday from 1:30 to 4:00.  Always check our calendar before coming, in case the drop in is closed for some reason.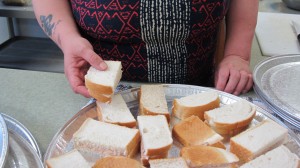 On Mondays the Food Supplement Program (food bank) overlaps with the drop in, starting at 1:30.  The drop in can be quite busy earlier in the afternoon, but quiets down around 2:30.
The drop-in is staffed by a dedicated team of volunteers from the west end neighbourhood and church and community members from other parts of Winnipeg.